28.05.2022.
comment

urednik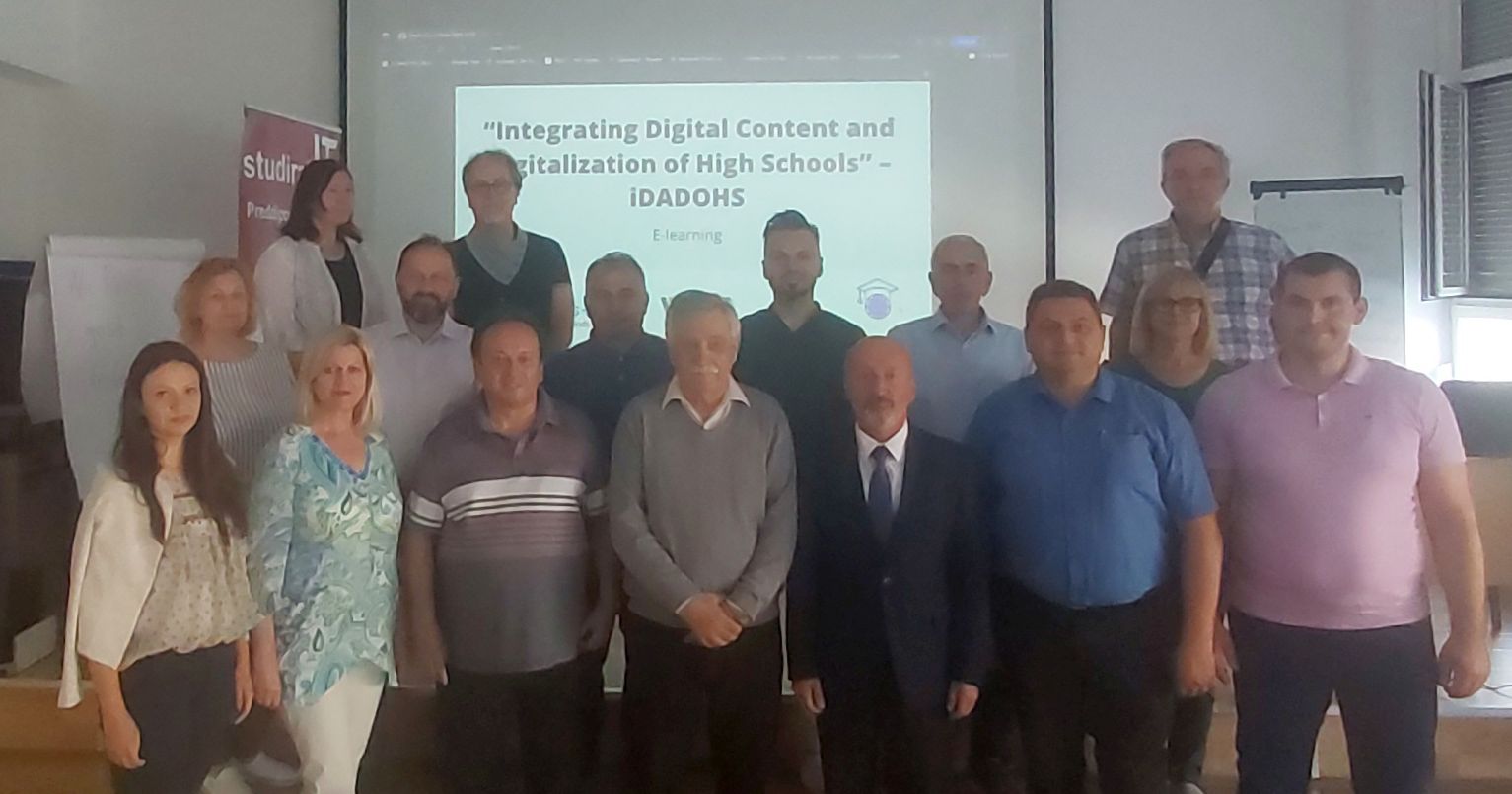 ERASMUS - Integrating Digital Content and Digitalization of Educational Content 
In VSITE Zagreb was hold the Workshop on e-learning under the project ERASMUS - Integrating Digital Content and Digitalization of Educational Content
Further to the implementation of the project Integrating Digital Content and Digitalization, was organized a workshop in e-learning which took place on 25 - 27 May 2022  (Wednesday - Friday) at Visoka škola za informacijske tehnologije (VSITE) in cooperation with TESLA technical high school Zagreb, Croatia. Participants from 10 partner institutions were introduced with digitalization tools of the host institutions. During the workshop e-learning there were several digitalization tools presented and demonstrated and participants had the opportunity to be trained.
1)     Digitalization of Exams - Software for writing online exam with video and audio surveillance – Cheatless
2)     Edutorij (https://edutorij.e-skole.hr) – Digital Educational Repositorium
3)     Digitalized Information system School Administration
4)     Digitalised Simulators in e-learning
5)     VIDI-X - multifunctional development microcomputer with powerful ESP32 processor, display and sensors
Also the Workshop has been visited and participated with speech from the North Macedonian Ambassador Milaim Fetai, who grated all the participants and encouraged Universities and higher educational institutions to continue with furthering their cooperation and digitalization of education.